Winter and Summer rentals in Almerimar, Andalusia, Spain
Handy: (+34) 669178317



el país con el mejor clima de Europa para los turistas...



Welcome to our site, we hope you enjoy the visit.
We offer 3 types of holiday properties to rent in Almerimar: house, penthouses and apartments.
Click here and then by clicking on the picture of each property you will go to its detailed English renting page !!


Bienvenue dans notre page internet.
Nous espérons que vous l'apprécierez.
Nous offrons 3 types de location dans Almerimar: maison, appartements de luxe - " penthouses"
et appartements. Cliquez ici et à la page suivante sur la photo de chaque propriété vous allez à sa page en français.


Bienvenido a nuestra página Web.
Esperemos que a usted le guste.
Ofrecemos 3 tipos de propiedades de alquiler de vacaciones en Almerimar: casa, áticos y apartamentos.
Pulsar aquí y a continuación en la foto de cada propiedad para ir a su página en español de alquiler.


Welkom op onze internet pagina.
We hopen dat u een positieve indruk opdoet.
We bieden 3 types vakantie accomodaties in Almerimar aan om te huren: huis, penthouses en appartementen.
Druk hier en vervolgens op de foto van de diverse accommodaties om naar de nederlandstalige verhuurpagina te gaan.


Willkommen auf unseren Internetseiten.
Wir hoffen, dass Ihnen der Besuch bei uns gefallen wird.
Wir bieten Ihnen drei verschiedene Ferienwohnmöglichkeiten in Almerimar zur Miete an: Haus, Penthouses und Appartements.
Klicken Sie hier und danach auf der nächsten Seite klicken Sie auf den Fotos der einzelnen Mietobjekte.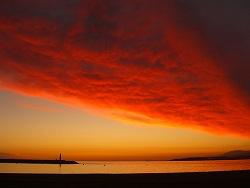 - Write a Review -